REGISTER YOUR SCHOOL NOW
for the 23
rd
Annual Science Open House for High School Students
Featuring the Thomas Hayden Lecture Demonstration Show

Tuesday, January 7th, 2020
(snow date - Thursday, January 9th, 2020)
from 9:00 a.m. to 2:00 p.m. in the Science Building at
Queens College of the City University of New York
6530 Kissena Boulevard, Queens, NY 11367

The Science Open House is brought to you by the Garcia Center for Polymers at Engineered Interfaces at Stony Brook University, and by the Division of Mathematics and Natural Sciences at Queens College, with special assistance from Townsend Harris High School.

For registration information, scroll to the bottom of this document.
Open House events include:
The Hayden Show

Keynote session - "The Geophysical Exploration of the Bransfield Strait", Prof. Dax Soule

Multiple hands-on demonstrations

Tours of research laboratories

Free pizza lunch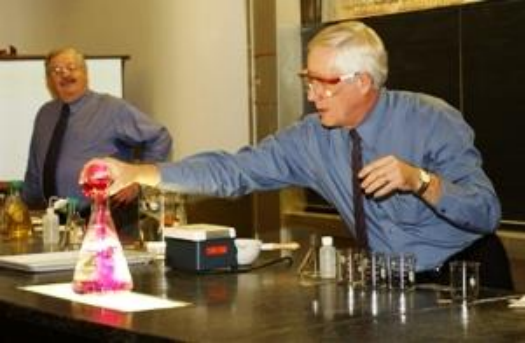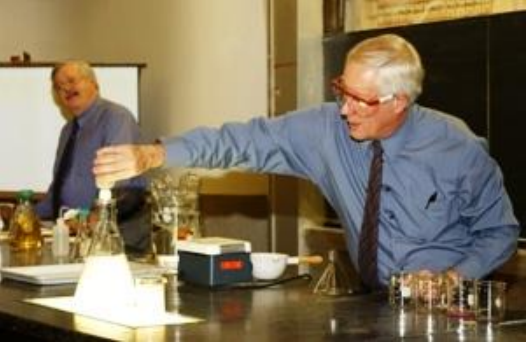 Narciso Garcia received his Ph.D. in Physics from Stony Brook University in 1969 and joined the physics faculty at Queens College that year, where he remained until his death in 1996. He performed notable research demonstrating photon localization, and was the co-author of a popular physics textbook. The Garcia Center was named in his honor at its founding in 1996, in recognition of his dedication to teaching, research, and mentoring undergraduate and graduate students.
Thomas J. Hayden was the Director of Laboratories for the Department of Chemistry and Biochemistry and Chief College Laboratory Technician. He served Queens College and the Department for 40 years. One of his most important legacies was his love of and skill in presenting lecture demonstrations to undergraduates, and the yearly Holiday show he spearheaded continues in his memory.
For more information on the Garcia Center and Stony Brook University, including summer research programs for high school students, visit
The Garcia Center for Polymers at Engineered Interfaces
.
For more information on science programs at Queens College visit
Division of Mathematics and the Natural Sciences
.
REGISTRATION INFORMATION
Visiting schools are divided into groups of approximately two dozen students each, and travel to multiple sites with the assistance of a chaperone. At least one teacher must travel with each group. In order to prepare a schedule of laboratory/demonstration visits, and to organize the lunch session, the registration deadline is December 23, 2019.
Your school does not need to stay for the entire day, but we do need to know your arrival and departure times. The Hayden Show begins at 10 a.m., with a second showing at noon. Directions to campus and a campus map may be found at
Directions and Campus Map
.
For more information please contact:
Michael Cuiffo, PhD
Garcia Center Administrator
Research Assistant Professor
Materials Science and Chemical Engineering
Stony Brook University
(631) 632-6097
imhcea.lucfiofs@otynrboo.kdeu

Steven Schwarz
Professor of Physics
Queens College of CUNY
(718) 997-3385
tSveneS.hcawzrq@.cucyne.ud